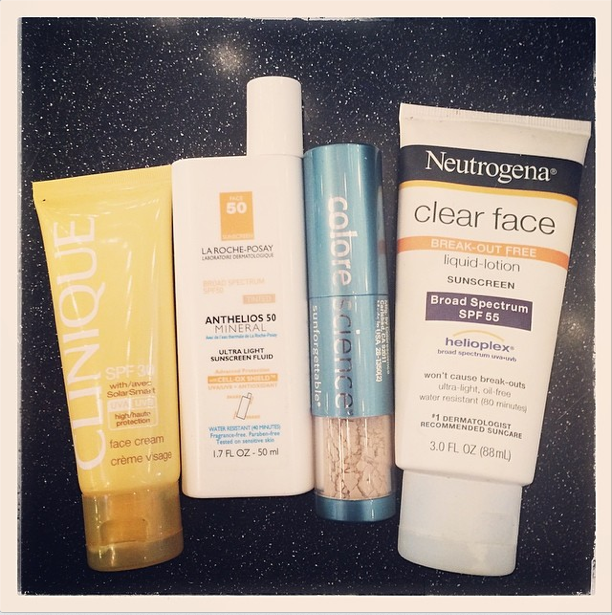 It is June, we are already halfway through the year 2014. And the temperature is rising fast. With the festival season on its way starting this weekend with Pinkpop, and holydays are being booked, it is a good moment to protect ourselves from the sun.  Inspired by this picture above, a collage of the favorite sunscreen products of one of my favorite Make-up artist Benjamin Puckey.
'But I am black?', some of you might think. At least, that's what I use to think for a very long time. Does a person with a dark complexion need to protect her/himself from the sun? Let take a closer look..
Dark complexions have both advantages and disadvantages when it comes to sun exposure. On one hand, dark skin is less likely to get sunburned and less likely to develop skin cancer. On the other hand, because dark skin naturally provides protection from the sun's ultraviolet rays, it prevents dark-skinned people from producing the necessary amount of vitamin D.