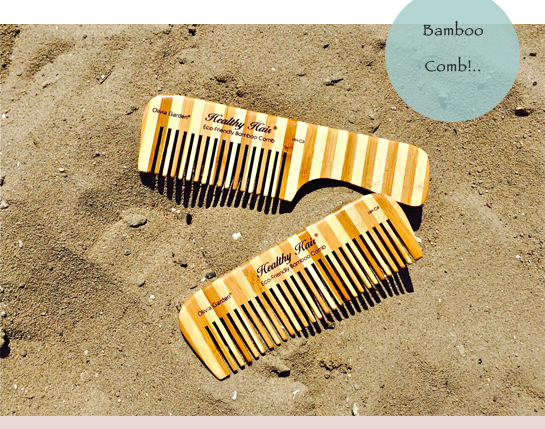 At the Mirror, 'The Hair Convention' I saw some beautiful new products, brands and hairstyles. But my eye caught these beauties…..
Not wooden, but bamboo combs. I have heard over and over again, that wooden combs are more hair friendly, but they are harder to find.
Why wood? Wood does not create static electricity, which causes a loss of the hair's energy to the brain. Wooden bristles gently massage the scalp and move natural oils through the hair. This aids in blood circulation, excess sebum absorption and the removal hair impurities. Massaging the scalp helps promote hair growth and stimulate acupressure points. When exposed to a blow dryer, the brush stays cool because wood does not conduct heat. When hair is wet the wooden bristles glide easily through the tangles. Some wooden brushes and combs are naturally hypoallergenic.