Utah State Afro?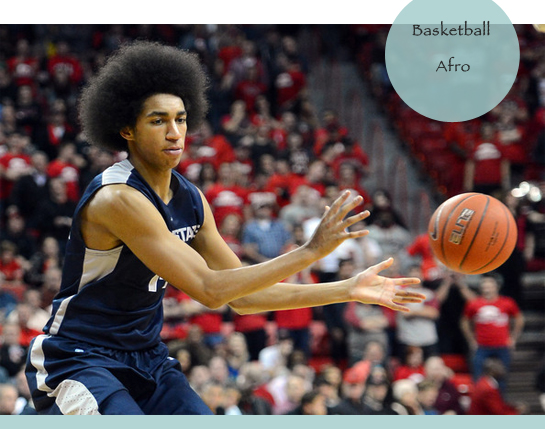 We see more and more naturals on the streets, on the television, the music industry and in Movies. But we have not seen a fro like this on the basketball court. We are talking about 19 years of Jalen Moore. An upcoming talent who is playing for Utah State. Yes, everybody is talking about his growing skills on the field, and him promising carrier, but his hair is also pokies online for real money quite a subject!
"It's fun to be a little different," Moore said. "It's nice to be known for something other than your game. … I have no plans on cutting it anytime soon."
Moore started growing his 1970s-style hair about three years ago, when he attended Sky View High in Smithfield, because "I just didn't think I looked good with it shorter."
And we love it! But it doesn't stop there.
His basketball teammate Sean Harris is also getting some hair-attention.
Sean Harris and Jalen Moore tweeted a picture flaunting their hairdos to ESPN's College Basketball Twitter account with the hashtag #BestHairInCollegeBball.
Why not have a little hair fun while playing?! You go guys!
Love Sprottje