Press Release on Little Black Hair Book
The Hair Secrets of Dutch Afro's
Going natural is currently one of the hottest trends in hair looks. Dutch celebs, as Sylvana Simons, and Hollywood VIPs alike, such as Solange Knowles and Lupita Nyong'o, the queen of the Teeny Weeny Fro (TWA), are part of a trend that has been going strong for a while.
While the wave of natural hair wearers has grown greatly in recent years, looks on the streets are still dominated by weaves, chemically treated hair, and straight hair styles. Is how one chooses their hair look just a matter of personal style or preference, or is there more to it?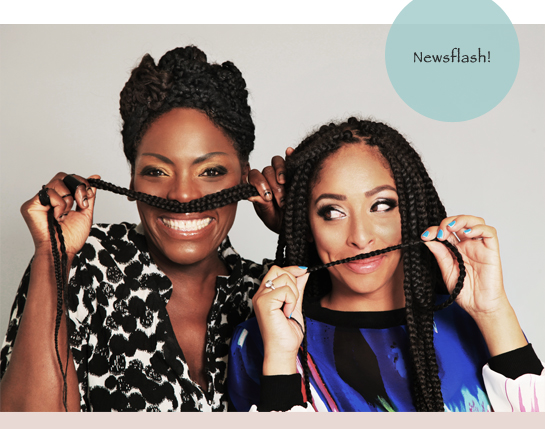 In this book, we share more than 35 stories of trendsetting, cool, happy and passionate Afro-Dutch women (and a few men) that tell their hair story in a funny, and heartwarming but bold manner. From Dutch celebs to insiders and professionals, they all share their personal journeys with afro hair.
Questions that will be answered include: are there social consequences for choosing a natural hairstyle? Is wearing an afro an automatic sign of black consciousness? Why is natural black hair often more than just hair? Other topics, such as hair maintenance, products that are used, and the development of the black hairstylist scene, will also be covered.
This beautiful book, featuring graphic design by Skybox.org, will be introduced by Harriet Calo, popularly known as 'the Dutch Anna Wintour'. She is a highly respected magazine-maker, fashionista, and the proud redheaded owner of an almost afro.
About the authors
Sandra Sprott is freelance creative producer and blogs about black hair on her popular site www.sprottje.com.
Janice Deul is freelance lifestyle journalist and makes a statement by standing up for more 'color' in Dutch media on her platform Diversity Rules.
Both authors are frequently asked to sit on panels and participate in discussions and interviews on black hair, beauty and black lifestyle.
Little Black Hair Book | By Sandra Sprott & Janice Deul | Photography: Martika de Sanders | Graphic design: Skybox.org | Publisher: De Boekfabriek