AFWL 2015 part II
As the first day, of the 5th edition of the Africa Fashion Week London 2015 has finished, I am getting ready to see some London, and more Fashion and fabulous afro hair on day II.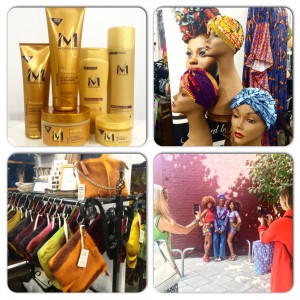 For visitors of 'traditional Fashion Weeks around the world, you would have to adjust your expectations a bit. Although it is obviously a big production, and a long list of young designers that show their talent on the catwalk, it has a less 'posh', VIP-feel to it, compared to what you are probably used to. No goody bags to get you excited, no well-known actresses, or musician's fighting for their spot on the front row, but is that a reason not to go? No.
There are lot's of stands with products made of African Printed material, African inspired jewelry, bags and hair care products by Motions are well represented. And there is soul-food!
They say 'Expectations are the mother of all fuck-ups', so do come, but open minded! Especially, if you like to spot new, fresh and young designers. The line-up is quite impressive, so sit down, and enjoy the different shows!
Doors open at 12:30 today, and the first show is at 13:00. For people from The Netherlands, there will be 2 Dutch designers, and our talented Dutch Model Ovo Drenth will also be walking the catwalk today.