WIN! WIN! WIN!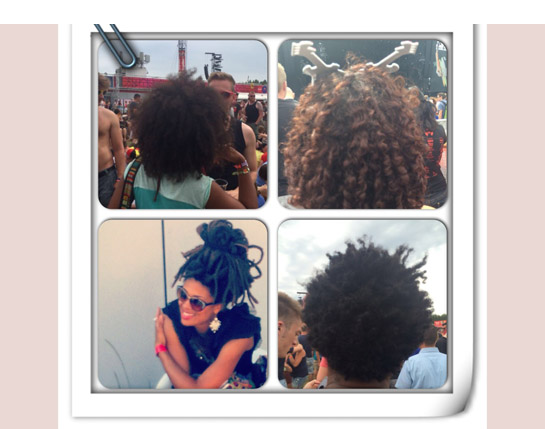 With festivals like Pinkpop, Pitch, Rock Werchter, Sensation behind us, and with North Sea Jazz and lowlands tickets in my pocket, and so many other festivals to come, it reminded me of a discussion I had at Lowland 2 years back. 'Why are there so few black people at Dutch Festivals?'.
'Because black folks don't like to camp', one shouted out. 'Because they don't like to mess their sneakers up' another one said. This discussion fascinated me to the extend that I made it a habbit to spot #FESTIFRO'S while visiting festivals. And so will I this summer!
But Hopefully not just me!
This your I am asking all my friends, readers of Sprottje and Festival go-ers, to joint me, and find the coolist Fesifro and post it #FESTIFRO on Instragram of twitter, or just mail the piccture to me and I will give it the attention it deserves. And the photographer will win a package full of goodies! More on that soon. But it will be a 'spoil your fro this summer' goodybag. So join me in finding the coolist FESTIFRO!
Looking forward to your pictures!
Love,
Sprottje
P.s.
Pictures above are taken on Rock Werchter (Who said Fro's don't like rock)
Photographer: Wilbert Mutsaers