White Women, Black Hair!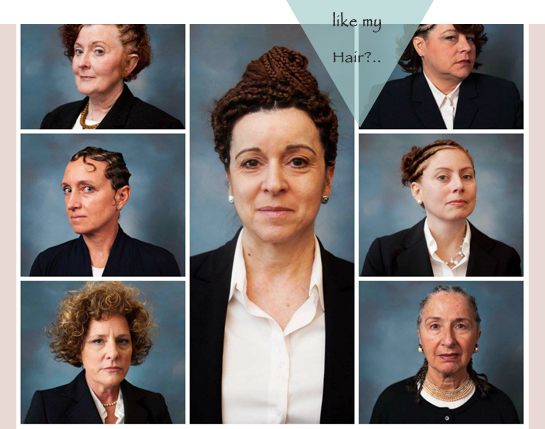 Photographer Endia Beal has work on quite a special photo shoot this summer. White middle aged conservative looking women, but with a twist. They all got a hair make overs. And not just any make over, no. This time, their hair was styles like a Cornrows, finger waves, afros. She wanted them to see how it would look to dress as a black woman while at work.
It is not totally strange to see white women with black hairstyles. In The Netherlands Anouk was rocking dreads for a white, and Avril Lavigne is one of many stars to have been spotted with cornrows and who could forget Bo Derek's famous 'do? Even Christina Aguilera once rocked an afro. And most recently Dolly Parton was rapping at Queen Latifah with a blond afro..