Loving Your Hair With Natural Care @ Amsterdam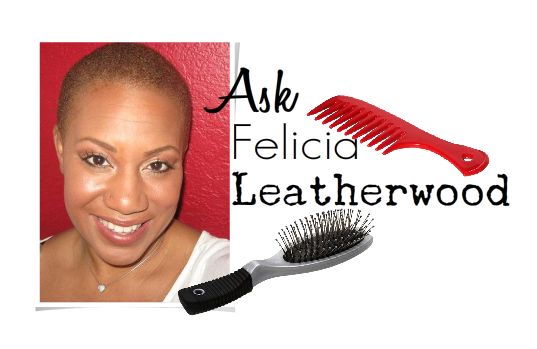 Are you walking around with questions like: 'How to love my hair? Does what we eat includes our hair? What Should I Do With This Hair? How should you care for your little ones hair? Or, are you a hairdresser that does not treat kink/curly hair, but are you curious what the possibilities are?
Well, Natural Hair Guru Felicia Leatherwood is just the person to answer your questions and is coming to Amsterdam!
Los Angeles native, Felicia is conducting haircare workshops for women around the world. These workshops are in response to the hundreds of questions received from women desperate for answers and guidance about their tresses. Felicia has hosted numerous workshops from Coast to Coast as well as overseas. The Workshops are an invaluable resource to learn technique and product knowledge directly from the guru of natural hair care. And now, after London and Paris, Felicia Leatherwood will visite The Netherlands for
Felicia Leatherwood, was just 9 years old when she realized she had a flare for styling hair. She spent many a day not only perfecting her own hairstyle, but also those of her neighborhood friends. While her friends were playing with toys, Felicia was delving into what would soon become her career – hair care and styling.
By the time she got to high school, she was earning the kind of money as a hair stylist that most of her friends could only dream of. Felicia went on to receive a degree from Santa Monica Cosmetology School, and eventually start working at the prestigious Millennium Hair Salon in Los Angeles. Everyone who was anyone was going to Millennium to get their hair done. "That's where I built my reputation as a personal stylist", Felicia says.
Felicia has done natural styles on stars such as Jill Scott, Kim Coles, Will Smith, Terrence Howard, Anthony Anderson, Hill Harper(to name a few), and work that has appeared in People magazine, Essence, and InStyle, as well as in film and television, Felicia's reputation is as solid as they come. And though she can weave, relax, color and cut hair with the best of them, she's known for her expertise with natural hair and for her remarkable ability to grow hair. Felicia has been called the "Hair Whisperer" and has been known to help not only her clients but women all over the world to understand and love their natural hair no matter what state it's currently in!
After giving her famous workshop in London an Paris, she will visit The Netherlands for an exclusive workshop on april the 5th in NL studio's in Amsterdam.
Felicia Leather will inform us how you maintain a healthy and gorgeous natural hair, and what to do with it and more.
Guest will be treated with a drink and a little snack, and will go home with a goodybag full of interesting presents and information.
How to attend?
The early Bird fee is 25 euro's (normal price 35 Euro's) and you can apply by sending a mail to: info@sprottje.com but do not wait too long, seats are limited!
Hope to see you there!
Greetings,
Sandra Sprott